Diet and Prevention of Prostate Cancer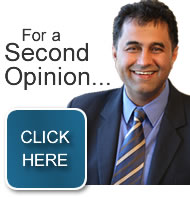 Email Raji.Kooner@svha.org.au or call 02 8382 6980 for a confidential appointment.
Diet and prevention of prostate cancer is a very topical and very important issue. 
The main message I get through to my patients is that what is good for your heart is good for your prostate. 
Diet involves decreasing saturated fats and calories. 
Increasing weight and increasing body mass index has been associated with increased aggressive of cancer, decreased cure rates and an increased risk. 
So hence it is very important for patients with prostate cancer to exercise. 
Specific dietary measures that are considered to be beneficial include the use of soya proteins, such as tofu, meso and soya milk. 
These contain phytoestrogens which are protective. 
Phytoestrogens are also found in wholegrain food and red clover. 
Cruciferous vegetables including broccoli, cabbage and cauliflower have been shown to possibly be of benefit.
Other dietary factors include the use of antioxidants such as green tea and lycopenes. 
Lycopenes can be found in cooked tomatoes. 
Correcting vitamin D deficiency is very important by either sunlight exposure or the use of supplements and this has been shown in some studies to slow down the activity of prostate cancer and prevent the spread. 
Vitamin E and selenium has been extensively studied for prostate cancer. 
It was hoped that these two products would decrease the risk of prostate cancer but a large study performed in the United States has shown that increased side effects with the use of these medications and hence in my practice I don't recommend them at this stage. 
Finasteride or Proscar has been extensively studied as to whether it decreases the risk of prostate cancer. 
Unfortunately the study although showing that the overall incidence of prostate cancer decreased there was a subset of people that had more aggressive cancers. 
Not it has been argued that this may have been an artefact of the study but at this stage our advice to patients is probably not to take Proscar or Finasteride for prostate cancer prevention.
Finally statins, drugs that are used to decrease cholesterol have been shown to be possibly effective in decreasing the incidence of prostate cancer. 
So there's a lot of work in terms of diet and drugs for prostate cancer prevention. 
The main message I get through to my patients that it is very important to lose weight, have a diet that's healthy for your heart. 
What's good for your heart is good for your prostate. 
Increase your exercise, decrease weight, decrease saturated fats, that is the main message for diet and prostate cancer in terms of prevention of prostate cancer and for patients who have a diagnosis of prostate cancer.