Surgical Treatment for Benign Prostate Hypertrophy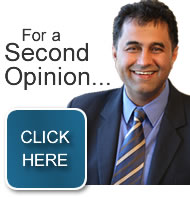 Email Raji.Kooner@svha.org.au or call 02 8382 6980 for a confidential appointment.
With patients who are facing surgery for benign prostatic enlargement, what I have endeavoured to do in my prostate centre at St. Vincent's is to offer all the treatment options for patients.
I discuss the pros and cons of all the different treatment options, and together we choose what's most appropriate for the patient, be it trans urethral section of the prostate, trans urethral vaporisation of the prostate, holmium laser enucleation, or greenlight laser vaporisation of the prostate, to name a few of the treatment options.
Fortunately at St. Vincent's, we've been very fortunate that the hospital has supported us in all our endeavours to ensure that we provide technologically advanced, state-of-the-art care for patients with BPH.